As a TSheets (and now Intuit) employee, my days are consumed by thoughts of time tracking, invoicing, and payroll. And as a diehard Gilmore fangirl, my nights are spent in the fictional, idyllic town of Stars Hollow with mother-daughter duo, Lorelai and Rory Gilmore.
Every now and then, inn-owner Lorelai will make an offhand comment about managing her employees or running her small business. And my two worlds collide. Such was the case in season three. 
As mother and daughter realize that Rory might soon fly the nest, they fumble over their next move. Rory reluctantly admits she has homework to catch up on. And Lorelai says, likewise, she has to take care of payroll. 
"Are people waiting for their paychecks?" asks Rory. 
"Kind of," Lorelai responds. 
As they part ways, Rory backtracks. She tells Lorelai her homework can wait. And Lorelai, without a second thought, says the paychecks can too. Arms intertwined, they skip off towards the town gazebo.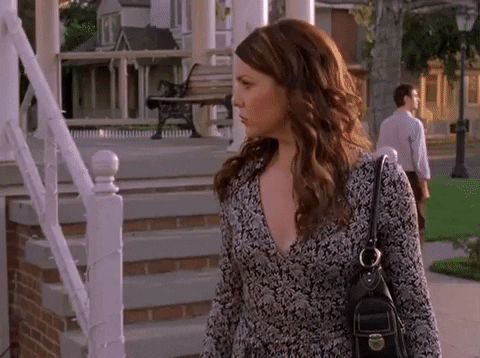 As the episode faded, I couldn't help but wonder, "What about those employees who were waiting for, nay, relying on their paychecks?" 
Payroll is painful for real and fictional business owners
We all know that running payroll can be a hassle and a headache, especially for businesses that rely on paper time cards or spreadsheets to track employee time. And let's face it: Lorelai totally is. After all, TSheets wasn't invented until 2008.
But payroll is arguably the most important part of running a business. It's not only a business owner's most expensive line item (and therefore the most important thing to get right), it's also a big reason why employees show up for work each day. 
Lorelai decides to put off payroll, even though her employees are waiting for their checks. What she must not realize is that 18% of employees say just one late paycheck would be enough to make them quit their job. Or that 1 in 5 employees relies on timely paychecks to pay off crushing debt. 
Unfortunately, this fictional scenario occurs in the real world far too often. One in 5 employees isn't always paid on time. And employees working at small businesses with fewer than 20 employees are even more likely to receive late paychecks. Only 68% of employees at smaller businesses can say their paychecks are always on time, compared to 82% of employees at larger companies. 
Cash flow and family obligations affect painful payroll processes
In most cases, the small business owners handing out late paychecks are struggling with larger cash flow problems. For example, in the construction industry, the majority of business owners rely on clients to make payments before they can pay their workers. Unfortunately, only 8% of these companies can say their clients always pay on time. 
Family obligations play a role too, especially for small business owners who might be wearing a lot of hats (including, but not limited to, parent and payroll manager). 80% of U.S. business owners are also parents. And 46% of working moms say they have sacrificed business responsibilities in favor of family time—just like Lorelai. 
How small business owners can avoid common payroll mistakes
No matter the case, businesses of all shapes and sizes would be wise to prioritize payroll and issue paychecks on time. After all, for most employees, payday is better than Christmas. 
1. Shave hours off arduous payroll processes with automated time tracking for payroll.
Business owners can save an average of three hours on payroll when they use TSheets for employee time tracking. That's just by automating manual processes. When payroll is fast and easy, employees are paid on time. It's just that simple.

2. Build time tracking into your company policy into your employee handbook.
When you make a time tracking policy for employees, you also speed up your payroll process and reduce costly (and time-consuming) time card errors. After all, 1 in 4 employees has received a paycheck with errors. And 1 in 6 says it was enough to make them quit. Long story short, accurate time cards lead to accurate paychecks and happy employees.

3. Send accurate and professional invoices that encourage your clients to pay on time.
Incentivize customers to pay early by offering small early-bird discounts. And let them know upfront that late fees will incur for late payments. When your customers pay on time, you can pay your workers on time…and avoid cash flow problems that can drag small businesses down. 
As the Gilmores would say, "Oy with the paychecks already!"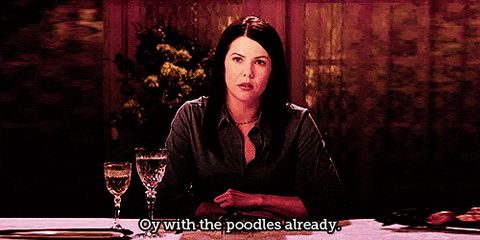 ---
Take the pain out of payroll with automated time tracking from TSheets.