Halloween is just days away, and if you don't yet have something to wear, you're probably thinking it's too late now to think of something cool. Have no fear! TSheets is here with a list of top-notch time-themed Halloween costume ideas.
1. Doctor Who
This list wouldn't be complete without the time lord himself — er, herself — so best to get this costume out of the way first. Thanks to the doctor's 13 regenerations, fans of this British sci-fi series have more than a dozen different "Doctor Who" identities to inspire their Halloween attire, from the heavily scarfed fourth doctor to Matt Smith's red-bowtied 11th doctor. And now, there's the current doctor — debuted in 2017 and played by Jodie Whittaker, the first woman to take on the role.
Costume components:
Long grey trench coat
Navy blue shirt with rounded neck
Blue capris or wide-legged trousers
Brown lace-up boots
Yellow suspenders
---
2. The White Rabbit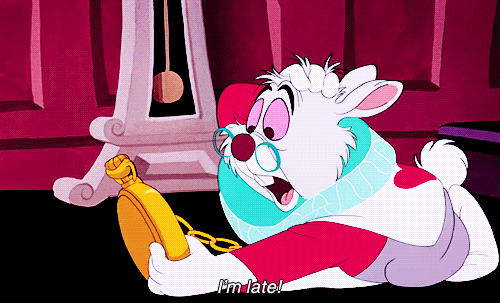 Clearly, October 31 is a very important date. Fail to get your costume together in time, and you run the risk of showing up late to all the best Halloween events. This "Alice in Wonderland" character may take a little extra preparation — finding a suitable bunny tail and a giant pocket watch, for starters — but with a little care and forethought, you'll be the life of the Mad Hatter's tea party.
Costume components:
Yellow, collared shirt and waistcoat
Plum or maroon bow tie
Grey pants or shorts
Red suit jacket or blazer
Round spectacles
Black umbrella
---
3. Cogsworth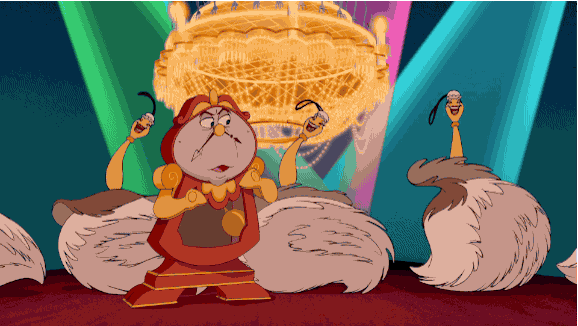 You might remember Cogsworth — "Beauty and the Beast" head-butler-turned-clock — either from the animated 1991 Disney classic or from the more recent live-action 2017 remake. This costume is best worn by someone who feels up to mimicking an aristocratic French accent and making 90s-era Dad jokes ("If it's not Baroque, don't fix it"). Looking to get the whole family involved? Be our guest, with fun characters like Belle, Beast, Lumière, and Chip!
Costume components:
Brown pants or shorts
Brown waistcoat and long coat, such as a tailcoat or frock coat
Admiral or tricorn hat
White cravat
Panel, tie, or sign to hang in the front, with a gold pendulum
Handlebar or Dali Pencil mustache
---
4. "Doc" Brown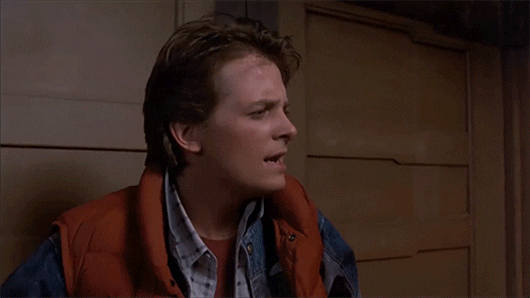 Great Scott! With the help of Marty McFly, you'll be all set to take on the past — once, twice, three times! Just be sure to keep a low profile — time traveling is dangerous business. Of course, if you've got a DeLorean DMC-12 to travel around in, then it's probably fine, right? … Marty? Marty?
Costume components:
White jumpsuit
Hawaiian shirt
Black belt
Black goggles
Yellow gloves
Stopwatch
---
5. Doctor Strange
Apparently, a lot of doctors are getting into time travel these days, at least all the ones on this list. Doctor Strange joined the Marvel Universe well before his 2016 movie debut, but since then, he's been dazzling on the big screen in movies like "Thor: Ragnarok" and "Avengers: Infinity War." With the help of the Kamar-Taj librarian, Wong, and his Cloak of Levitation, Doctor Strange is here to protect the Time Stone and save the universe.
Costume components:
Long blue robe
Red cape
Wide brown sash or utility belt
Dark blue or black pants
Black lace-up boots
Eye of Agamotto necklace