The best leaders aren't really leaders at all.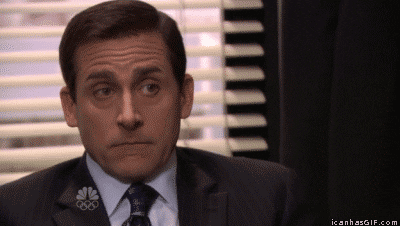 The secret to their success?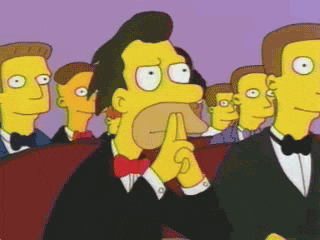 There isn't one.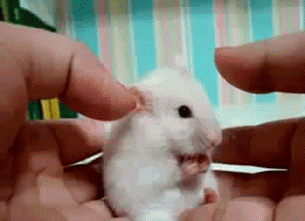 Odd as it may sound, leadership is a skill people learn, just like any other.
Not convinced? Just look at the range of characters who became U.S. presidents: from the quiet Thomas Jefferson to the overbearing Lyndon Johnson. Or compare the communication skills of President Hoover with the polish President Reagan brought to the job. Worlds apart.
The qualities of a good leader are just as mixed. At odds with each other, even.
You have to be bold but also humble enough to know your limitations. You need to know when to take advice and when to trust your gut. You have to share responsibility but understand that ultimately, if things go wrong, it is yours to bear alone.
Even the best leaders can't tread that delicate line every day. It's a constant learning process.
In a recent interview with Business Insider, former Secretary of Defense Dr. Robert Gates said his experience of working with eight presidents over a 50-year career taught him that the most successful were not necessarily the big dogs who insisted on being at the front of the pack all the time.
"They were willing to surround themselves with strong, independent-minded people, and listen to them," he said.
"They didn't always do what their advisors told them, but they were willing to have their judgments questioned and to accept criticism."
Avid readers of our blog will know that we devote a lot of time to discussing leadership at TSheets, and Presidents' Day is a great opportunity to reflect on what history can teach us. So here we go. What can we learn from US presidents' approaches to leadership?
Innovate
The first U.S. president wasn't a natural innovator. George Washington was a war hero who knew, as president, he would be setting the precedent that history would either judge or follow—which explains his reluctance to take on the job. But take it he did, and his vision for a strong, free nation endures to this day.
Like all great visionaries, Washington had some audacious goals, and to tackle them, he enlisted the help of some of the sharpest minds of the day (another good lesson—more on this later), which just goes to show, you don't have to be a genius to be remembered as one.
Break rules
Disruption has become a watchword of modern economies. Just look at what M-PESA has done with peer-to-peer lending in Kenya, or what Apple has managed globally over the past two decades.
Disruption is a word that lends itself to the world of politics too, and you could count every one of the Founding Fathers as rulebreakers for establishing independence from British rule, but it is a self-taught lawyer who is perhaps best remembered for tearing up rule books. By bringing about the 13th Amendment, Abraham Lincoln's eloquent and steadfast battle against slavery changed the course of American history.
"Always bear in mind that your own resolution to succeed," he wrote in a letter to Isham Reavis in November 1855, "is more important than any other one thing."
Be tenacious
As we've explored before in "What Can Happen When You Refuse to Quit?", "Everyone loves a good underdog story," and although he's no Founding Father, refusing to quit is one of the reasons that TSheets' founder Matt Rissell received a rule breaker of the year award in 2015.
He attributes some of that tenacity to the words of former U.S. President Calvin Coolidge, who said:
"Nothing in the world can take the place of persistence. Talent will not: nothing is more common than unsuccessful men with talent. Genius will not: unrewarded genius is almost a proverb. Education will not: the world is full of educated derelicts. Persistence and determination alone are omnipotent."
Rely on others
It wasn't just Lincoln who knew how to get the best out of people. President Truman is also reported to have added wisdom to the subject.
"It's amazing what you can accomplish if you do not care who gets the credit," he said.
There's no doubt that being a leader is a tough course to follow, and as Lincoln knew and Truman observed, one of the smartest ways to deal with this is to rely on the advice and expertise of others. Not just of other leaders but your colleagues too. Even if you don't want to hear it (as Matt Rissell notes in "The Leader's Plight: A No-Win Scenario, or Is It?").
Lincoln was a great listener, and a better leader for it, and in more recent times Dr. Roberts Gates remembers fondly how George HW Bush became a role model to him because of the way "he treated everyone, from cabinet secretaries to the household staff, with equal dignity and respect."
"He earned a great deal of loyalty from those people," Gates added.
And that's important. In "The One Thing You Can Do To Become a Better Leader—Today" Matt Rissell says, "I'm a strong believer that human beings simply want to connect," because meaningful relationships with your colleagues are the foundation of a good workplace.
It's a topic he's passionate about. In "Building Employee Trust," Rissell explains that good relationships are built on consistency. "Whatever you say you're going to do, you have to do it," he says. "That's the definition of integrity. It's not a certain moral standard; if you say you're going to do something, you have to do it."
As President Nixon learned to his cost, transparency is vital if you are going to retain that trust. In "How to Conduct a Perfect Staff Meeting," Rissell adds, "If you're not [transparent], they're gonna know. They're going to know you're lying! And they're going to start to break down trust."
Inspire people
Franklin D. Roosevelt took office in the toughest circumstances imaginable. The economy shrank by 13 percent that year and almost one in five Americans were out of work. His "fireside chats," broadcast roughly three times a year between 1933 and 1944, responded by talking openly and personally to the nation, for the first time in U.S. history, to motivate and unite people behind a common goal.
Our blog on "How to Create a Winning Corporate Culture" looks at motivation in the workplace and asks, "How do we create passionate employees?"
The answer: "It's simple. We encourage them to be themselves. When we hire a new employee, we're hiring the whole package, not just their corporate identity. We're hiring their hobbies, their interests, and their passions—and we allow them to cultivate those passions on TSheets' time."
This is one of the reasons TSheets was No. 2 on the list of 25 Best Medium-Sized Company Cultures in Entrepreneur's 2015 Top Company Cultures award and was later voted the Best Place to Work in Idaho.
Keep your sense of humor
The value of not taking yourself too seriously cannot be overstated. When times get tough, it keeps you sane and lifts morale.
President Obama has used this many times during his two terms in office. When the Presidential Seal fell from a lectern he was speaking from in 2010, he wryly remarked, "They're sweating bullets back there now."
Which brings us to some sound advice to end on: